Information mining and proof of concept ability
The company has built a perfect
Information platform
, and the
POC Ability
in the early stage of the project. It supports the company's differentiated project approval ability, guarantees the scientific nature, advanced nature and early risk identification of the company's topic selection, meets the company's differentiated research and development strategy, and strongly supports the company's R&D positioning of accurate, early start and fast promotion of innovative drug projects.
Information platform

Contain innovative research results, innovative findings of clinical competitive products in research and research targets, provide the research reports related to target discovery and project selection, and customize the indication development strategy and market value assessment.

POC Ability

Perfect ability to verify target mechanism function, build disease-related animal model, analyze tool compounds, and rapidly synthesize and deliver, which can effectively and accurately promote project.
The ability to construct new models in vivo and in vitro
The company's project targets cover
kinases, G-protein-coupled receptors and ion channels
. Based on the screening and evaluation requirements of early new target projects, a professional team of in vitro pharmacological efficacy model construction has been established, and
a variety of in vitro screening
and
evaluation models for biological activity screening and cell efficacy studies have been established
. In addition, in view of the low clinical relevance of animal models for the indications developed by the company or the immature domestic evaluation models, the company has established
an in vivo model construction platform
, focusing on the construction of new model of efficacy, and has completed the construction of a variety of related disease models, including cough, fibrosis, kidney disease and so on.
Ability of feasibility evaluation and clinical program design
The clinical medicine Center gathers outstanding medical experts in
cardiovascular, respiratory, nephropathy, tumor, pharmacology, epidemiology
and other fields. During the research phase of new projects, it can provide medical or clinical information such as
disease pathogenesis, epidemiology, diagnosis
and treatment status, propose clinical development paths, and conduct project feasibility evaluation. In the clinical trial stage, with rich clinical experience and expert resources, the scientific team can provide professional support for the phase I-IV clinical research program design and clinical research trials.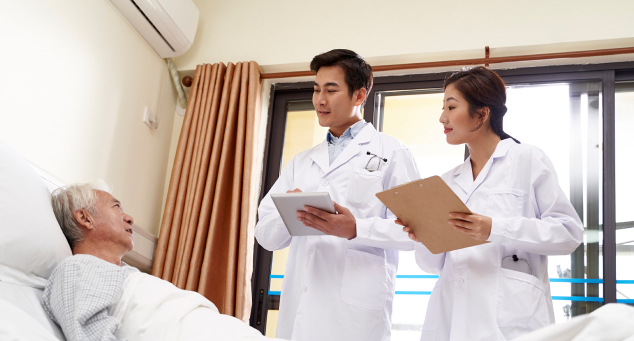 Clinical operation and rapid introduction ability
The clinical medicine Center
has
the ability to quickly connect
to the next stage of operation, leading the clinical operation of a number of innovative drugs, generic drugs, post-marketing clinical observation research projects. At present, the period of phase I clinical study is about 1 year, and the speed of phase II clinical introduction can be shortened to 3 months, and is further accelerating.